Fresh organic food straight from the farm gate. Australian grown certified organic food for a healthy lifestyle and sustainable environment.
Byron Bay Organics is dedicated to promoting the organic life. We are based at our certified organic farm in the green hills behind Byron Bay, and have a Melbourne warehouse and packing plant where we pack and distribute Australian grown certified organic food wholesale. We also import highest quality dried organic foods from carefully selected certified international sources. We offer the best wholesale prices for organic foods in Australia. We are also Organic Certification Consultants and can assist with preparing your farm for certification.
Organically grown food is natural food, grown without artifical additives, pesticides and poisons or artificial fertilizers. Organic farmers build up the soil to be rich in nutrients and organic life. Australian soils have often been depleted by modern indiustrial farming processes. Organic farming is a sustainable envieonmentally friendly activity that ensures food purity. There are great health benefits in eating a nutricious balanced diet, and by eating certified organic foods you are promoting your own long term health, as well as supporting a sustainable future for our planet. We supply wholesale organic food at the best prices available.
Byron Bay Organics is dedicated to promoting Australian grown organic food. Our mission is to help educate Australians in the health and environmental benefits of organic farming. Our most direct way of doing that is to make great Australian grown certified organic food available in the marketplace so that Australians have the choice and confidence to now what they eat is toxin free and has been grown in a way that is good for the environment, by people who care about the quality of the food they grow. We believe in protecting and building Australian food security, nurturing a healthy, sustainable environment and protecting our natural heritage.
We are building relationships with other like-minded, ethical Australian businesses and are proud to announce that we have found just such a quality partner in Oliver's Real Food chain of stores who are now stocking our introductory range of exclusive Australian grown certified organics.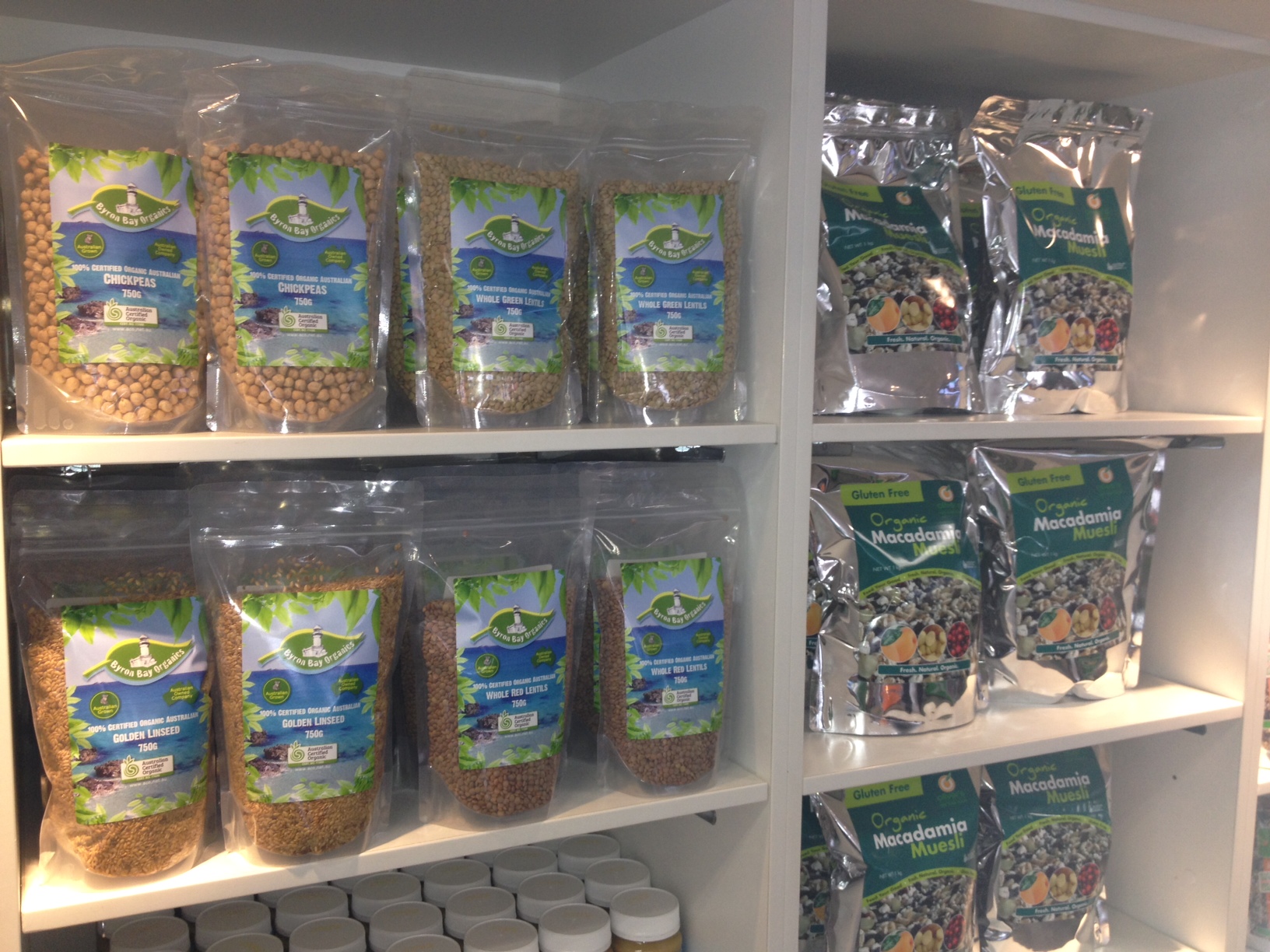 In Sydney we are distributed by the Sydney Organic Trading Company.