Byron Bay Organics
Email:

This email address is being protected from spambots. You need JavaScript enabled to view it.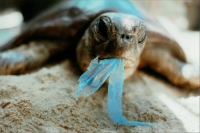 EATING PLASTIC : Although there are many different plastics, the two main types of plastic used in dinnerware are melamine resin and polypropylene.

Melamine resin is a tough plastic that can be found in children's dinner sets, many picnic sets and those noodle soup bowls you see on high rotation in food malls.

On its own, the compound melamine is toxic to human health. Ingested at high concentrations, it can damage the kidneys, as was the case in 2008 in China when six babies died and 50,000 others were hospitalised after being fed baby formula contaminated with melamine.
But what does research have to say about the risk of exposure from melamine resin bowls?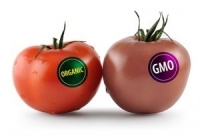 "The development of higher-yield and fast-growing crops through increased technology, pesticides, and fertilizers transferred from the developed to developing world to alleviate the problem of food supply in those regions of the globe."
This revolution changed the lives and health of teenagers today. Starting in the 1940′s through 1970′s, crops for consumption could now be mass-produced through the use of GMOs (Genetically Modified Organisms) as well as bountiful amounts of pesticides.
Because of GMOs, several risks arise when one devours their long-awaited meal. New allergens, increased toxicity, decreased nutrition, and antibiotic resistance now come into consideration when consuming foods purchased from supermarkets (Bernstein et al., 2003). Previous generations of teenagers did not need to worry about such problems. They simply ate food.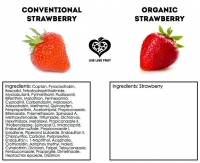 This sure is a wake up call! An ingredient label for fruit and vegetables? Strawberries are listed as a fruit with one of the highest pesticide levels. Let's just say that bugs love them too! It may cost relatively more to produce and therefore purchase organic, but in this case especially, it's worth every extra cent knowing there is only one ingredient … "strawberry".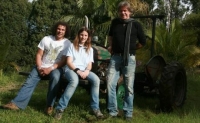 LOCAL organic expert Ben Debs imagines a future where his drive-through fast-food chain would be a normal part of the culinary landscape in Byron. Together with partners Lucy Jenkinson and Barry Ferrier, he is seeking a fourth business partner to make Wakkas Organics become a reality. And Mr Debs is no stranger to conquering impossible odds.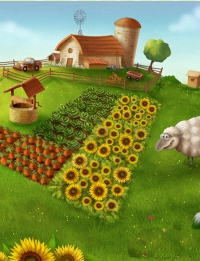 The term organic farming goes back to the 1940s when a British writer, Lord Northbourne, described an integrated farm as a "dynamic living organic whole" (Scofield 1986, 1). This idea of wholeness and complexity is still present within the definition of organic farms today (Høgh-Jensen 1998).
Unfortunately, organic farming is often described as an opposite; it is defined by what it does not do (Tamm2001).
So organic farmers do not use synthetic fertilizers and pesticides and do not plant genetically engineered seeds. But what is the proactive definition? What does organic farming mean?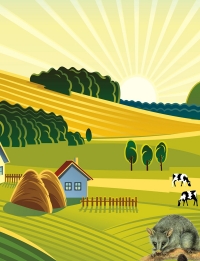 Welcome to Byron Bay Organics - bringing you fresh, healthy, sustainable organic food from the green hills behind beautiful Byron Bay, Australia. We specialise in growing certified organic ginger, turmeric and garlic and are also an established certified organic food distribution company with a warehouse and packing facility in Melbourne. Our property in Bangalow in the Byron Hinterland is the certified organic farm. The organic way of life is a lifestyle choice that promotes good health and a sustainable environment.
Organic foods are grown in a way that complies with organic food quality standards set by the national government and the Organic Growers Association Small Producer Program. We are registered with the ACO (Australian Certified Organic).
For the vast majority of human history, all agriculture can be described as 'organic'; only during the 20th century was a large supply of new synthetic chemicals and pesticides introduced to the food supply. This more recent style of production is commonly referred to as "conventional" as this form of mass scale mechanised farming has become the commonly accepted way of producing cheap food. It's cheaper but the cost is in soil degradation and contamination of the soil with toxic chemicals and results infood that is often lower in nutrients and relatively tasteless.Organic food is just "food" grown the traditional way, with no artificial health endangering additives. Organic farming practices are sustainable and beneficial to the long term health of our environment. By buying organic food you are contributing to sustainable health of our planet.
Under organic production, the use of conventional non-organic pesticide (including insecticides, fungicides, and herbicides) and other artificial inputs (such as chemical fertilizers) is strictly monitored and precluded with a zero tolerance policy. Certification guarantees food purity.
Know what you eat!
We specialise in certified organic ginger and turmeric and we also wholesale Australian grown and packed certified organic dried foods.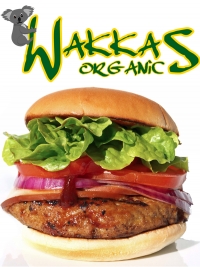 Imagine a Fast Food Chain Serving Organic Food!
The world is ready to eat right.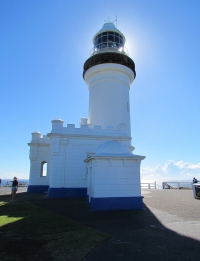 Byron Bay is know the world over for it's pristine surfing beaches and alternative lifestyle, green rolling hills, vibrant music scene and fine food.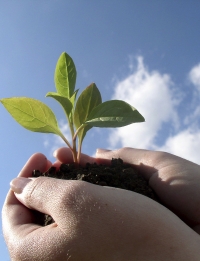 Many of us have run into this dilemma while grocery shopping: Should we buy organic or not? Organic, local, natural -- the choices are tough to navigate. But that's not all. What if another option was thrown into the mix? Carrots, organically grown carrots or biodynamically grown carrots?