Byron Bay Organics
Email:

This email address is being protected from spambots. You need JavaScript enabled to view it.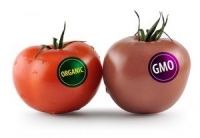 "The development of higher-yield and fast-growing crops through increased technology, pesticides, and fertilizers transferred from the developed to developing world to alleviate the problem of food supply in those regions of the globe."
This revolution changed the lives and health of teenagers today. Starting in the 1940′s through 1970′s, crops for consumption could now be mass-produced through the use of GMOs (Genetically Modified Organisms) as well as bountiful amounts of pesticides.
Because of GMOs, several risks arise when one devours their long-awaited meal. New allergens, increased toxicity, decreased nutrition, and antibiotic resistance now come into consideration when consuming foods purchased from supermarkets (Bernstein et al., 2003). Previous generations of teenagers did not need to worry about such problems. They simply ate food.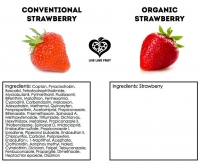 This sure is a wake up call! An ingredient label for fruit and vegetables? Strawberries are listed as a fruit with one of the highest pesticide levels. Let's just say that bugs love them too! It may cost relatively more to produce and therefore purchase organic, but in this case especially, it's worth every extra cent knowing there is only one ingredient … "strawberry".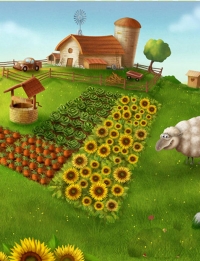 The term organic farming goes back to the 1940s when a British writer, Lord Northbourne, described an integrated farm as a "dynamic living organic whole" (Scofield 1986, 1). This idea of wholeness and complexity is still present within the definition of organic farms today (Høgh-Jensen 1998).
Unfortunately, organic farming is often described as an opposite; it is defined by what it does not do (Tamm2001).
So organic farmers do not use synthetic fertilizers and pesticides and do not plant genetically engineered seeds. But what is the proactive definition? What does organic farming mean?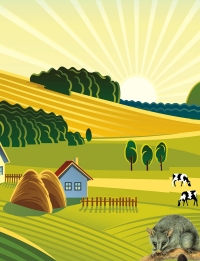 Welcome to Byron Bay Organics - bringing you fresh, healthy, sustainable organic food from the green hills behind beautiful Byron Bay, Australia. We specialise in growing certified organic ginger, turmeric and garlic and are also an established certified organic food distribution company with a warehouse and packing facility in Melbourne. Our property in Bangalow in the Byron Hinterland is the certified organic farm. The organic way of life is a lifestyle choice that promotes good health and a sustainable environment.
Organic foods are grown in a way that complies with organic food quality standards set by the national government and the Organic Growers Association Small Producer Program. We are registered with the ACO (Australian Certified Organic).
For the vast majority of human history, all agriculture can be described as 'organic'; only during the 20th century was a large supply of new synthetic chemicals and pesticides introduced to the food supply. This more recent style of production is commonly referred to as "conventional" as this form of mass scale mechanised farming has become the commonly accepted way of producing cheap food. It's cheaper but the cost is in soil degradation and contamination of the soil with toxic chemicals and results infood that is often lower in nutrients and relatively tasteless.Organic food is just "food" grown the traditional way, with no artificial health endangering additives. Organic farming practices are sustainable and beneficial to the long term health of our environment. By buying organic food you are contributing to sustainable health of our planet.
Under organic production, the use of conventional non-organic pesticide (including insecticides, fungicides, and herbicides) and other artificial inputs (such as chemical fertilizers) is strictly monitored and precluded with a zero tolerance policy. Certification guarantees food purity.
Know what you eat!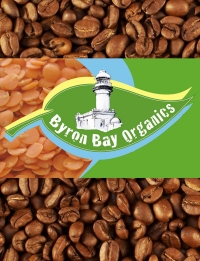 We specialise in certified organic ginger and turmeric and we also wholesale Australian grown and packed certified organic dried foods.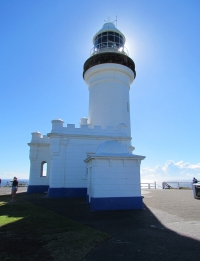 Byron Bay is know the world over for it's pristine surfing beaches and alternative lifestyle, green rolling hills, vibrant music scene and fine food.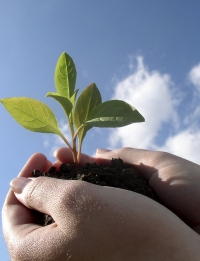 Many of us have run into this dilemma while grocery shopping: Should we buy organic or not? Organic, local, natural -- the choices are tough to navigate. But that's not all. What if another option was thrown into the mix? Carrots, organically grown carrots or biodynamically grown carrots?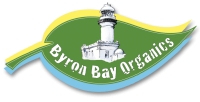 Fresh organic ginger and turmeric straight from the farm gate.

Australian grown certified organic food for a healthy lifestyle and sustainable environment.
Byron Bay Organics is dedicated to promoting the organic life. We are based at our certified organic farm in the green hills behind Byron Bay, and have a Melbourne warehouse and packing plant where we pack and distribute Australian grown certified organic ginger, turmeric and garlic wholesale.
Organically grown food is natural food, grown without artifical additives, pesticides and poisons or artificial fertilizers. Organic farmers build up the soil to be rich in nutrients and organic life. Australian soils have often been depleted by modern indiustrial farming processes. Organic farming is a sustainable environmentally friendly activity that ensures food purity. There are great health benefits in eating a nutricious balanced diet, and by eating certified organic foods you are promoting your own long term health, as well as supporting a sustainable future for our planet.
Byron Bay Organics is dedicated to promoting Australian grown organic food. Our mission is to help educate Australians in the health and environmental benefits of organic farming. Our most direct way of doing that is to make great Australian grown certified organic food available in the marketplace so that Australians have the choice and confidence to now what they eat is toxin free and has been grown in a way that is good for the environment, by people who care about the quality of the food they grow. We believe in protecting and building Australian food security, nurturing a healthy, sustainable environment and protecting our natural heritage.
We are founding members of the Australian Organic Consumers Association - see the OCAA website here.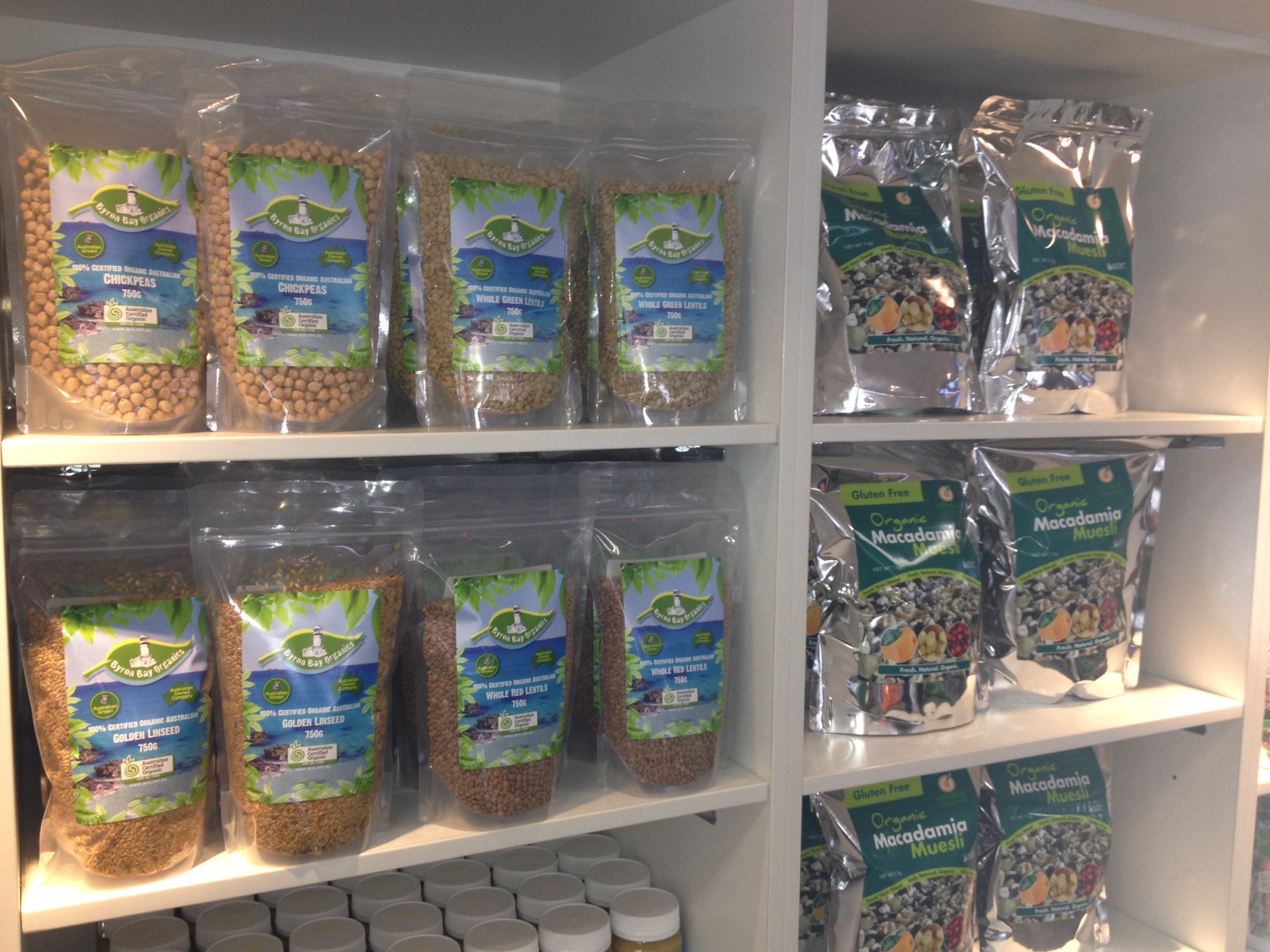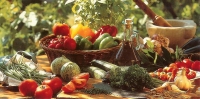 Once found only in health food stores, organic food is now a regular feature at most supermarkets. And that's created a bit of a dilemma in the produce aisle. On one hand, you have a conventionally grown apple. On the other, you have one that's organic. Both apples are firm, shiny and red. Both provide vitamins and fiber, and both are free of fat, sodium and cholesterol. Which should you choose?
Conventionally grown produce generally costs less, but is organic food safer or more nutritious? Get the facts before you shop.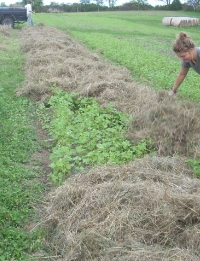 Mulching means covering the ground with a layer of loose material such as compost, manure, straw, dry grass, leaves or crop residues. Green vegetation is not normally used as it can take a long time to decompose and can attractpests and fungal diseases.